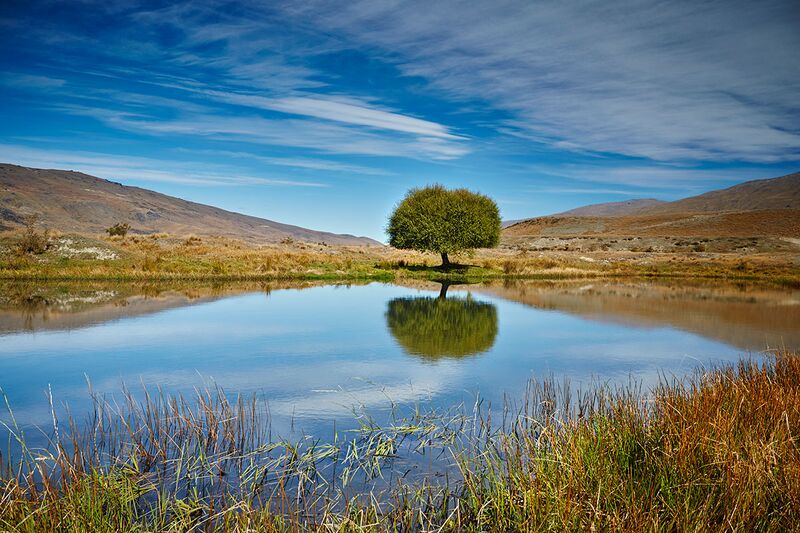 Summer- 8 hours of Photography tuition. $750.00pp
or book your personal tour for the day with up to four photographers for NZ$1830.00
Winter- 5 HOURS OF PHOTOGRAPHY TUITION. $380.00 Per Person
Your guides are multi Award winning Photographers Mike Langford or Jackie Ranken.
The Nevis Valley lies behind the Remarkables Mountain Range beyond Cromwell, 100km from Queenstown. Access is by 4WD vehicle via Banockburn. This is an incredibly special place where both Jackie and Mike have made many of their award winning landscape and illustrative images.
This dramatic and scenic 4WD experience to the Upper Nevis is an adventure into Central Otago's gold-mining past. Visitors to the area encounter some of New Zealand's most interesting and unspoiled tor strewn landscapes and are spellbound by its raw and untamed nature. Tucked away at the turning point stands a cluster of old miner's cribs (still in use today) that are great to photograph in any weather. The cost off this safari includes tuition, lunch and afternoon tea.
In winter (June 1-September 30) the roads into the upper Nevis Valley are closed.
Canon EOS 7DMKII, 70D, 80D cameras available for use as well as extra lenses (10-22mm wide angle, 60mm/100m macro or 70-200mm telephoto lens), tripods and filters.
Summer 11.00am-7.00pm
October 1- May 31
Winter 10.00am-3.00pm
June 1- September 30
The Nevis Valley is a great place for Mike or Jackie to teach you about composition and the creative controls within your camera.
What you'll Need
hat, walking shoes and clothes that suit the weather

water bottle

sun screen

insect repellent